Resources are labeled into 6 categories: C - Children's Ministry, Y - Youth Ministry, YA - Young Adult Ministry, A - Adult Ministry, F - Family Ministry, I - Intergenerational Ministry
We are not selling any of these resources, but there are links for some of the resources to where you can purchase them if you like. If you purchase it from Amazon.com we encourage you to do so through Amazon Smile and support the Eastern North Dakota Synod.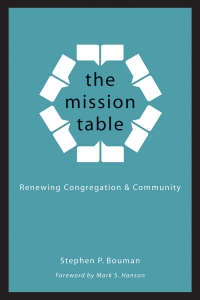 YA/A
by Stephen P. Bouman
Bouman reminds us that the Holy Spirit is still very active and calls us to join in God's mission of reconciliation, restoration and renewal. He writes about who is at the mission table and what are we called to do as a part of God's mission.
Published by Augsburg Fortress in 2013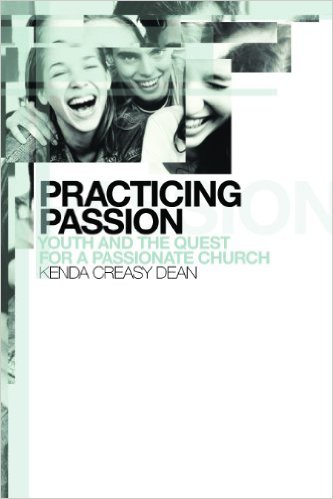 Y/YA
by Kenda Creasy Dean
In this book Dean writes about rethinking youth ministry in practical theology instead of educational theory or psychological or social development. She write about reaching, discipling and empowering today's young people for ministry.
Published by Wm. B. Eerdmans Publishing Co. in 2004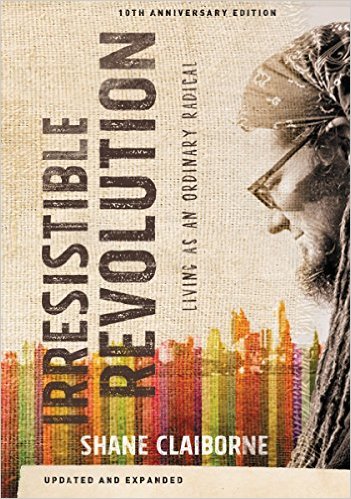 YA/A
by Shane Claiborne
This updated 10th anniversary edition of Shane Claiborne's book comes out in January 2016. He uses unconventional examples from his own life to raise questions about the church and the world, challengers readers to live out their Christian faith.
Shane has spoken at the ELCA Youth Gathering and will be speaking at the 2016 Youth Summit in our synod in June.
Published by Zondervan in 2016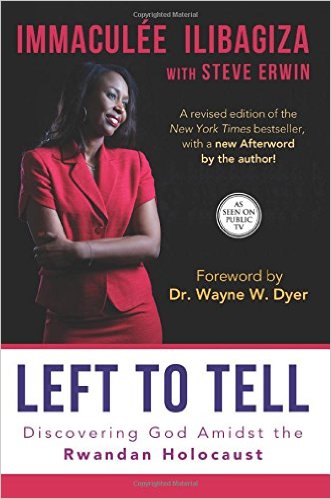 YA/A
by Immaculee Ilibagiza
This is an amazing story of faith, forgiveness and justice.
Published by Hay House, Inc. in 2006, paperback in 2014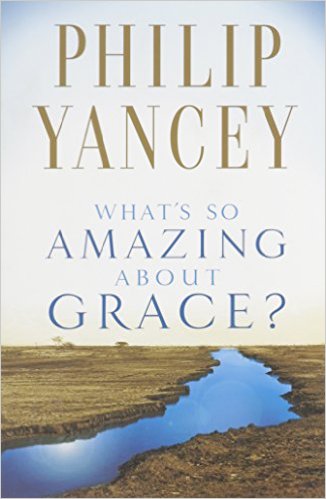 YA/A
by Philip Yancey
Yancey shares stories about God's amazing grace. This book is a good one to discuss. The author explores grace in everyday life and what it means for our lives and how we are to treat others with grace, because of how we have received God's amazing grace.
Published by Zondervan in 2002
Y
"The Currency of Hope: Redefining Abundance in the Age of Obama"
Dr. Kenda Creasy Dean, presented at Luther Seminary in 2010
Y
3rd Tuesday Conversations is an online webinar offered by the ELCA Youth Ministry Network.
In this video Pastor Mike Ward talks about a more biblical and theological way of looking at and doing effective fundraising in youth ministry.
Y/YA/A
This is a recording of one of the 2012 Practice Discipleship Webinars. To learn more about Practice Discipleship you can click here.
Lutheran Theology - How God Works in the World with Dr. Jeremy Myers, Augsburg College
Y/YA/A
This is a recording of one of the 2013 Practice Discipleship Webinars. To learn more about Practice Discipleship you can click here.
Practice Discipleship Webinar - "Theories of Culture" by Dr. Nathan Frambach; Wartburg Seminary, Dubuque, Iowa
C/Y/YA/A/F
This is a recording of one of the 2013 Practice Discipleship Webinars. To learn more about Practice Discipleship you can click here.
A webinar for the Practice Discipleship Initiative by Dr. Hans Wiersma of Augsburg College; January 20, 2013
Y/YA/A
ThinkMinistry.org is a resource provided by the ELCA Youth Ministry Network. It is a resource for anyone thinking about going into ministry.
C/Y
This is a short "Big Idea" video clip from the 2014 ELCA Youth Ministry Network's Extravaganza. Heather Hjelmsted, Ministry Inclusion Coordinator for Lord of Life Lutheran Church, Maple Grove, MN, talks about what you can do for kids with special needs at your home congregation.
Y/YA
At the 2104 ELCA Youth Ministry Network's Extravaganza Rachel Hunstad, an alumni of the ELCA's YAGM program speaks of the frame her experience serving in South Africa gave her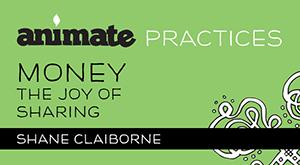 YA/A
This is a digital lesson from the Animate: Practices Adult Small Group Series. In this lesson Shane Claiborne guides your group through the faith practice of Stewardship.
Published by Sparkhouse
Y YA A
by Reggie Joiner
In this book the author writes about what he believes are 10 game-changers for church leaders.
Published by Orange, a division of The rethink Group, Inc. 2012
Y/YA/A/I Nov 1, 2015
Y/YA/A/I Nov 1, 2015
ELCA World Hunger Resources - Education material, fundraising material, bulletin inserts, videos, etc.
ELCA Malaria Campaign Resources - Posters, crafts, bulletin inserts, videos and more.
ELCA Global Mission - Resources about global mission in the 21st century, Accompaniment, Companion Synods, Education, Glocals and Worship.
Lutheran Disaster Response Resources - Bulletin Inserts, Worship material, Anniversary Updates, Situation Reports and more.
ELCA Caring for Creation Resources - Educational materials and resources to help grow in our faith journeys to appreciate and cherish creation and to find different ways to do earth-keeping activities.
ELCA Disability Ministry Resources - Materials to assist and include people with different abilities in your congregation's ministry.
ELCA Advocacy Resources - These resources provide information to educate and equip people to be effective advocates for others.
ELCA Ethnic Specific & Multicultural Resources- Cross Cultural & Ethnic Ministries material
ELCA Justice for Women Resources - Material on Domestic Violence, Human Trafficking, Ordination of Women, Sexism and Theology.
ELCA Peace Not Walls Resources - The ELCA campaign working for peace with justice in Palestine and Israel.
ELCA Racial Justice Resources - Resources, reports and social statements
Talking Race with Youth - This link will take you to a web page from Princeton Theological Seminary's Institute for Youth Ministry. There you will find resources for talking with youth about social justice and how to facilitate meaningful conversations about race.
Lutherans Restoring Creation - A resource for the ELCA about caring for God's Good Creation.